Contract law is a body of law regulating contract which encompasses an agreement between private parties creating mutual obligations enforceable by law. The basic elements required for the agreement to be a legally enforceable contract are mutual assent, expressed by a valid offer and acceptance, adequate consideration, capacity and legality. An agreement naturally involves the exchange of goods, services, money, or promises of any of those.
In the sophisticated and competitive world of contracts, businesses turn to ZA-LLP as legal advisers who do more than structure bids, negotiate agreements, ensure compliance with rules and regulations and resolve disputes. Our government, commercial & international contracts practice consists of attorneys who pair deep experience in contract law with in-depth, firsthand knowledge of the way business works.
ZA-LLP provides a professional contract drafting, negotiation and advisory service for business. Whether you are looking for a standard form commercial contract for everyday use in your business, or a bespoke contract to cover a particular transaction or relationship, we will be able to provide you with quality documentation at reasonable rates. Each contract we prepare for you will have been carefully drafted to reflect your commercial requirements. We are also skilled contract negotiators, and we are able to get the best for our clients from any contractual negotiation.
---
We have substantial experience of advising both suppliers and customers on a broad range of commercial contracts across many different sectors and jurisdictions. Our experience includes commercial contracts for services, licensing, development, distribution, marketing, manufacturing, outsourcing, maintenance and support and on-line terms and conditions. Our commercial practice incorporates specialist tax, intellectual property and regulatory expertise to ensure that clients benefit from appropriate structuring advice and are able to protect and exploit their valuable proprietary rights.
CONTRACT ENFORCEMENT & BUSINESS
A commercial contract refers to a legally binding agreement between parties in which they are obligated to do or not do certain things. Contracts may be written or verbal and drawn up in a formal or informal way. Most businesses create contracts in writing to make the terms of agreement clear, often seeking legal counsel when drawing important contracts. Contracts may encompass all aspects of a business, including hiring, salaries, employees rights protection, leasing and loans. A breach of contract occurs when one of the parties fails to live up to the agreements. In such a case, the law is required to provide a remedy, which in many cases involves the court system enforcing the contract or asking the party to compensate for any damage done by the breach.
Our government, commercial and international contracts practice is in its third decade of successfully representing companies and organizations that contract with federal, provincial, local and international governments and with other private firms. We focus on helping clients maintain their current and long-term competitive positions, by advising them at every step in the bidding and contracting process, in a manner that maximizes their bottom line and industry reputation.
We represent clients in a broad range of industries, from aerospace to munitions, electronics to services, and information technology to manufacturing. Our attorneys have particular experience in the procurement of complex, high-technology supplies and services, as well as commercial sales to government customers. We represent companies in commercial contract transactions with large and small private domestic and international infrastructure projects. Clients include owners, prime and sub-contractors, designer-builders, architects, engineers, and construction managers.
---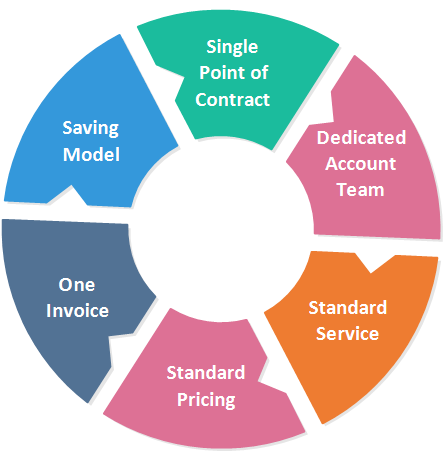 LEGAL FEATURES OF CONTRACT
TaxAccountant.pk has developed a special program to leverage our unparalleled experience, reputation and stability to create a comprehensive single-source solution for businesses like those from our clients. It is a comprehensive, integrated solution providing maximum market access through only one contact, a perfect mix of quality, control, and cost efficiency and a customized package of services, sectors and geographical coverage. Thus our main features are:
One Contract
Standardised Pricing
Single Point of Contract
One Invoice
Dedicated Account Team
Saving Model
Standardised Service
Table: Contract Standardisation
If you are interested in hearing more about our program and the options for international accounts and framework agreements, please contact us.
CHOICE OF AGREEMENTS / CONTRACTS
There are many categories and sub-categories of commercial contracts. Examples of the classes of contracts we are able to prepare include:
| | |
| --- | --- |
| Agency contracts | Media Contracts |
| Application Service Provider Contracts | Novation Contracts |
| Confidentiality Contracts | Product Supply Contracts |
| Consultancy Contracts | Publication Contracts |
| Data Processing Contracts | Reseller Contracts |
| Distribution Contracts | Service Contracts |
| Franchising Contracts | Software Development Contracts |
| Hire Purchase Contracts | Sponsorship Contracts |
| Intellectual Property Contracts | Terms of Business |
| Manufacturing Contracts | Web Development and Hosting Contracts |
Table: Agreement / Contract Choices
Given its business mix, TaxAccountant.pk are very well placed to provide services to an increasing number of employers requiring staff across multiple countries. For international contracts have a dedicated team of specialists in place. The team's role is to specifically enhance the service we provide to our multinational clients, and, if required, act as a single point of contact coordinating fulfillment across multiple TaxAccountant.pk brands.